French Polynesia is made up of 118 islands spread over 5 archipelagos, including that of the Leeward Islands in which the mythical island of Bora Bora is located. Known worldwide for its paradisiacal landscapes and especially for its lagoon with many shades of blue, Bora Bora is a small island of 35km2 that welcomes nearly 200,000 tourists each year.
Like many so-called "high" islands, Bora Bora sees its lagoon encircled by small islets called locally "motu" (pronounced motoo) throughout its coral reef. It is on these "motu" that luxury hotels have settled because they offer beautiful white sand beaches and a feeling of incomparable serenity.
Another particularity of Bora Bora is that of the geographical location of its airport, located on an islet north of the island of Bora.
The boat is therefore unavoidable upon your arrival. The Lady Pearl Service is the high-end private service of Taxi Motu, a leader in the transport of passengers in the Bora Bora lagoon for more than 20 years, with 80,000 transfers per year for the most prestigious hotels of Bora Bora.
Our main business is to take care of passengers as soon as they arrive at Bora Bora airport, then during their stay: transfers to the main city, to other hotels and restaurants on the island ....) until they leave.
With 19 ships, a team of 42 people and more than 20 years of experience, Taxi Motu has become the essential partner of thousands of passengers a year. With this experience, Taxi Motu realized the need for a high-end service for a demanding clientele who wanted a flexible and available service.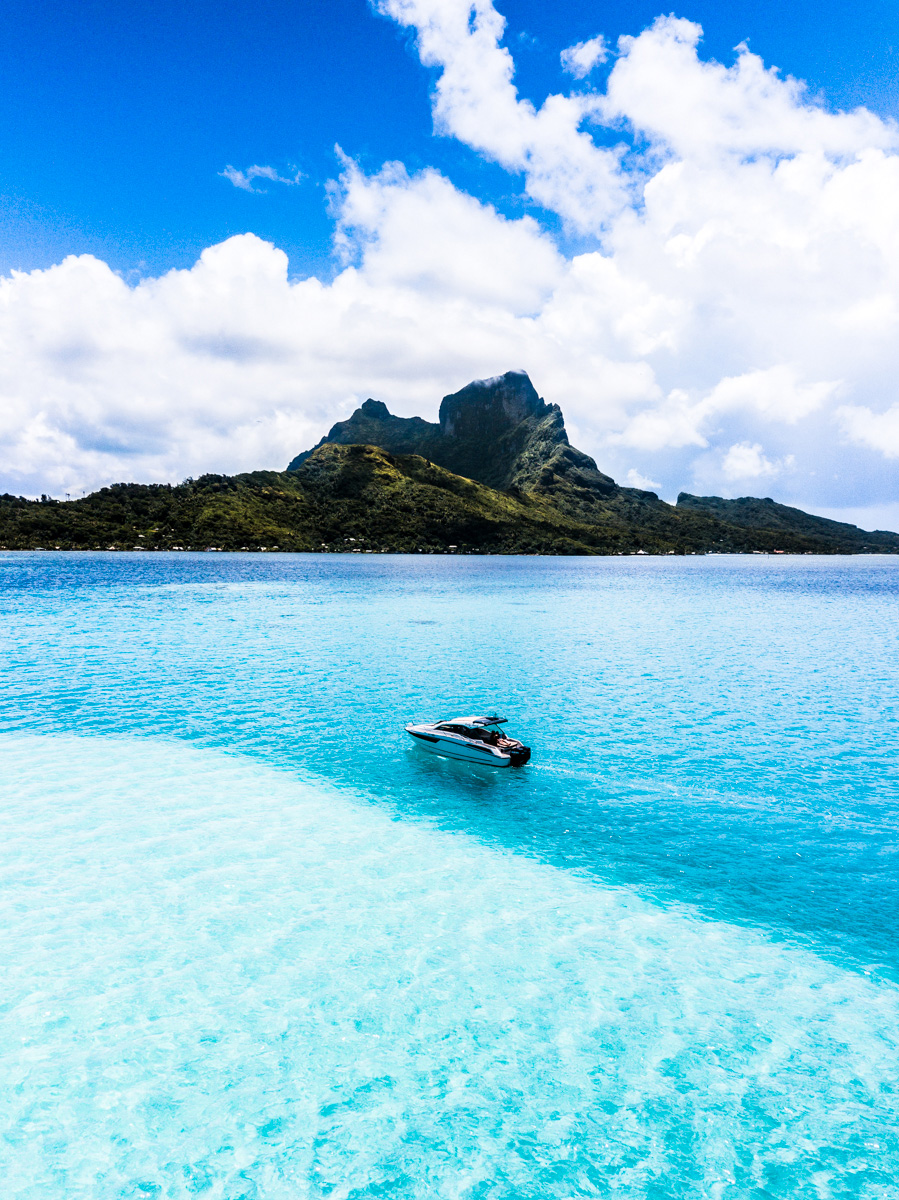 The

Lady Pearl

service was created to not only meet your expectations in terms of lagoon transport, but especially to anticipate them in order to exceed them.
This is our motto: "An experience beyond your expectations!"
Because we do not offer a mode of transport, but a true lagoon experience.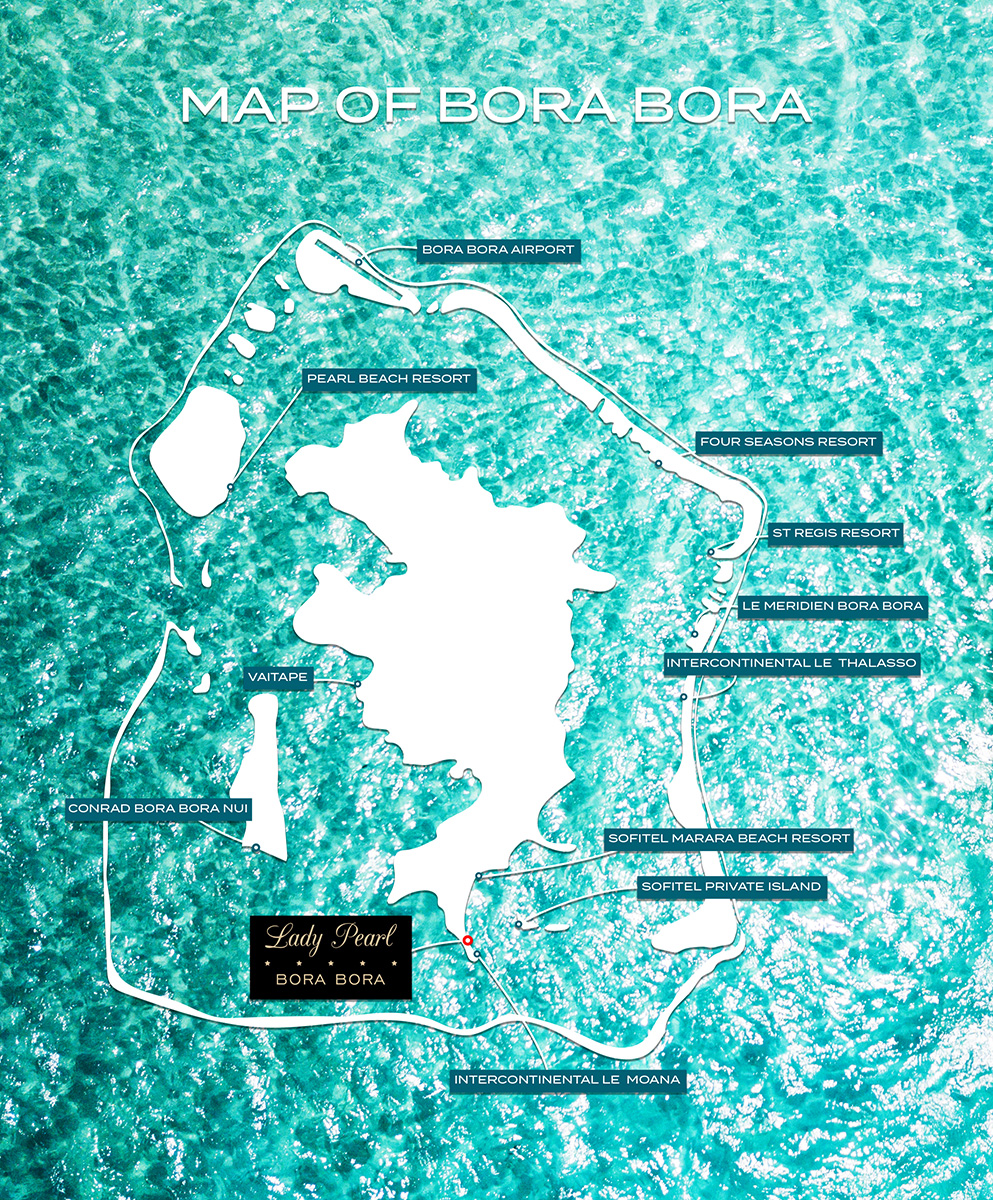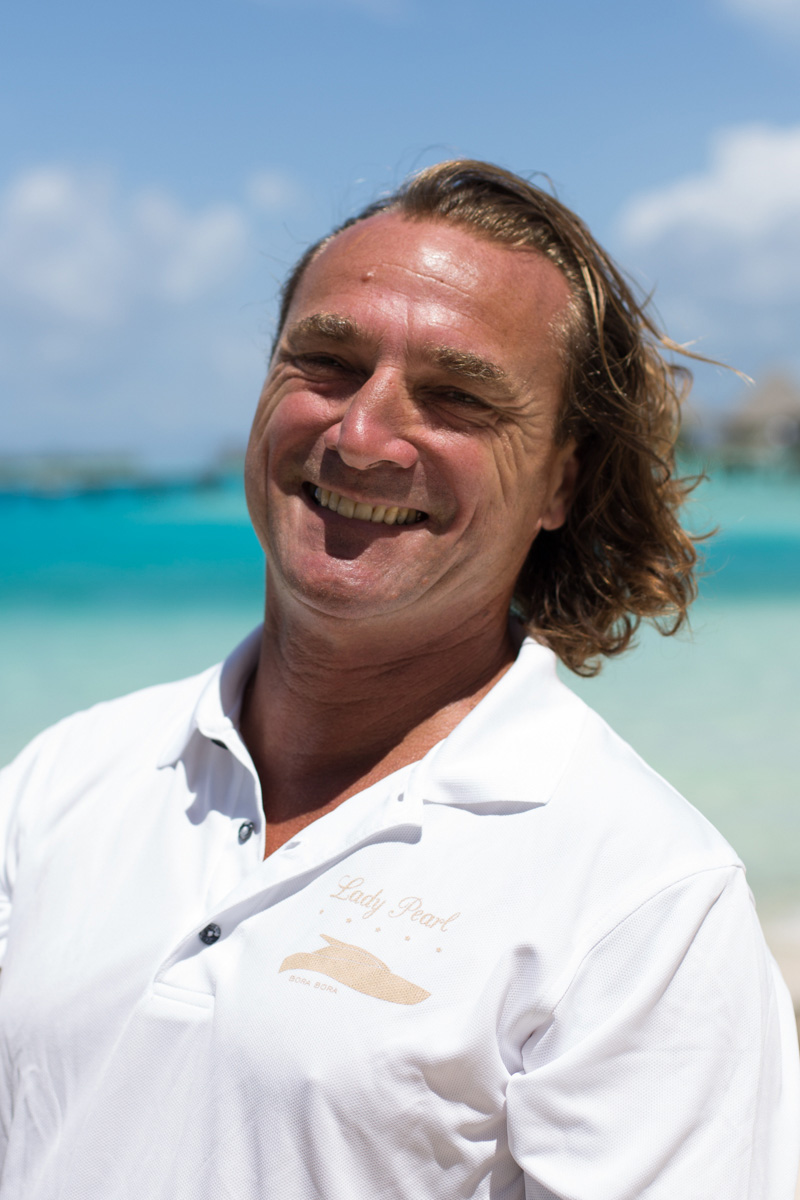 Thierry - Lady Pearl Service Manager
Lover of Bora Bora for more than 18 years, he has a great experience of the lagoon and knows perfectly the expectations of a demanding international clientele as he worked many years on megayachts. Man of field and proximity with his team, he will put everything in place to make your stay, an unforgettable experience. He is fluent in French, English, German and Spanish.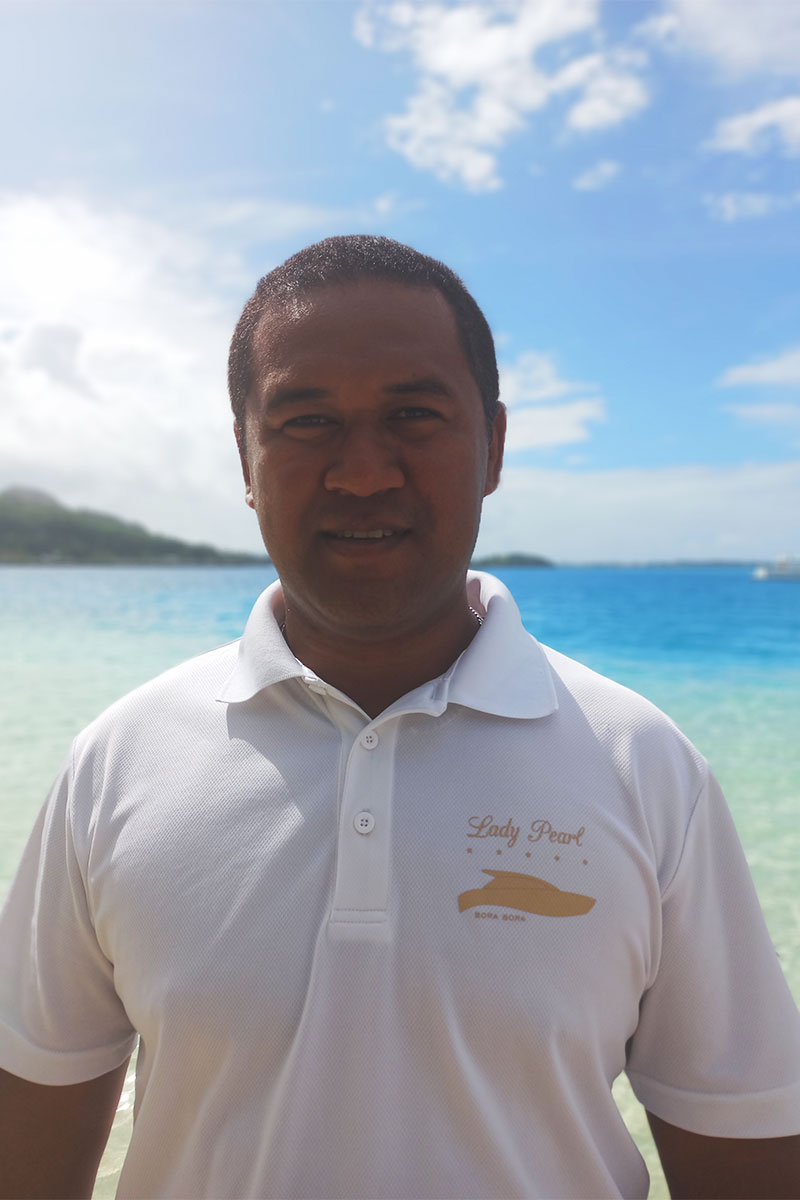 Kevin - Captain
Born in Bora Bora 35 years ago, Ariipaea is a former lagoon tourist guide. The lagoon has no secrets for him. Known to all, his smile is a legend. The Lady Pearl and he are one to be able to offer you the best services.
He is fluent in Tahitian, French and English.