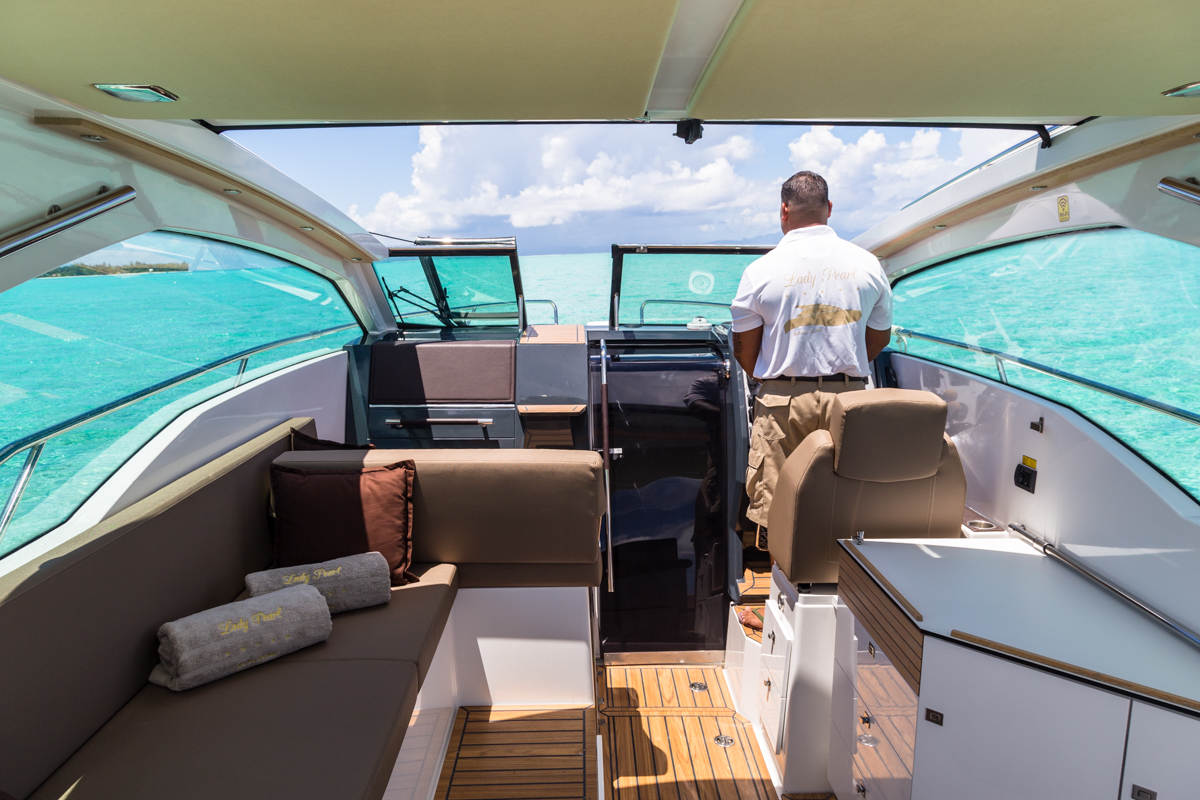 The Lady Pearl combines luxurious aspects with a sense of space through its unique Bora Bora concept: a panoramic sunroof.
Want a boat ride and feel the wind? The captain will open the panoramic sunroof in seconds to make the most of your environment.
Want privacy, protection or just in case of bad weather? Our Lady Pearl ships can be fully protected from the elements.
For your wedding, or outings primed restaurants, only our ships Lady Pearl guarantee you to protect your outfit and hairstyle from the elements.
This is an exclusivity Lady Pearl.
Lady Pearl ships I and II are identical in all aspects.
They are 28 feet (nearly 9 meters) motorized with 2x200 hp. This configuration allows a comfort of navigation combined with the safety of the double engine. Approved for 9 passengers, we prefer to board only 7 passengers to guarantee a feeling of space and exceptional comfort.
Your suitcases will be protected from the elements in a boot at the back of the boat. Another Lady Pearl exclusivity.
The interior of Lady Pearl ships is worthy of the most beautiful limousines combining luxury, comfort and exclusive equipment: teak floor, large marine leather upholstery, cushions, sundeck, refrigerator, panoramic sunroof, LED lighting, hi-fi system with several styles of music at your disposal and other exclusivity Lady Pearl, a free WiFi connection to share your experience.